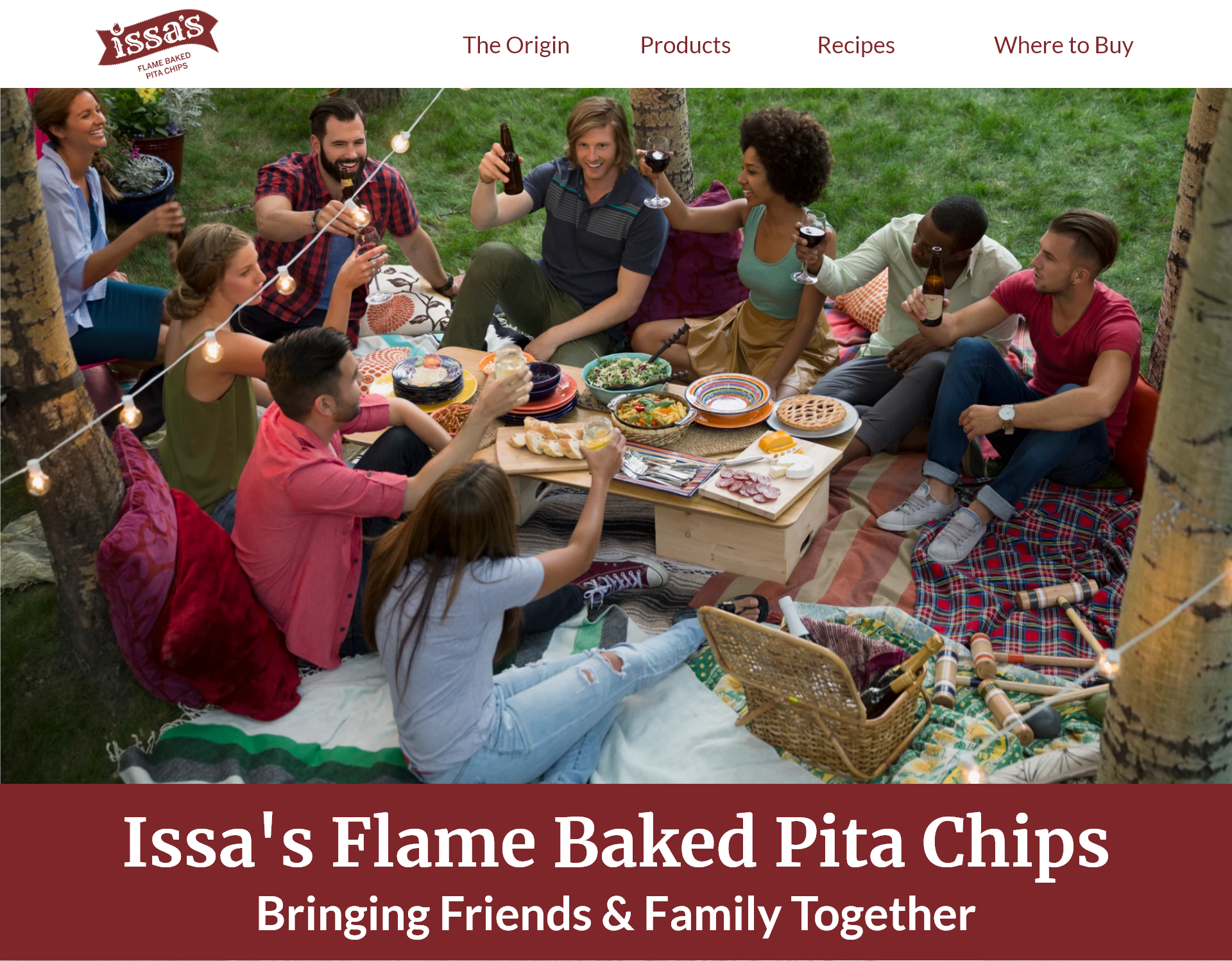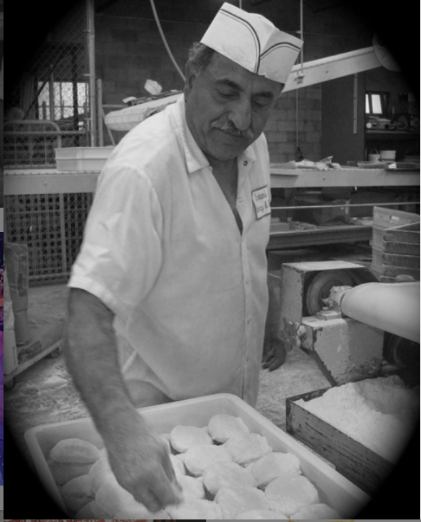 Project:
Website Redesign for Issa's Pita Chips
UX Design Tools:
Adobe XD, InVision
For this final project at the
Ironhack Bootcamp
, I was given the opportunity to work with a 
real client.
Issa's
Flame Baked Pita Chips
 is a family-
owned and oper
ated b
usiness in Buffalo, New York. The original pita bread bakery was founded by a Lebanese immigrant, Habib Issa in 1981. "
Bringing hospitality has always been the most important ingredient in a Lebanese kitchen with pita bread following in a close second
," according to the Issa family.
The main goals of the client are that consumers need to 
know about and where to buy
their pita chips. As well as, why they should choose their chips over the competition. In addition to increasing brand awareness, Issa's wants to
incorporate social media
to promote consumer engagement.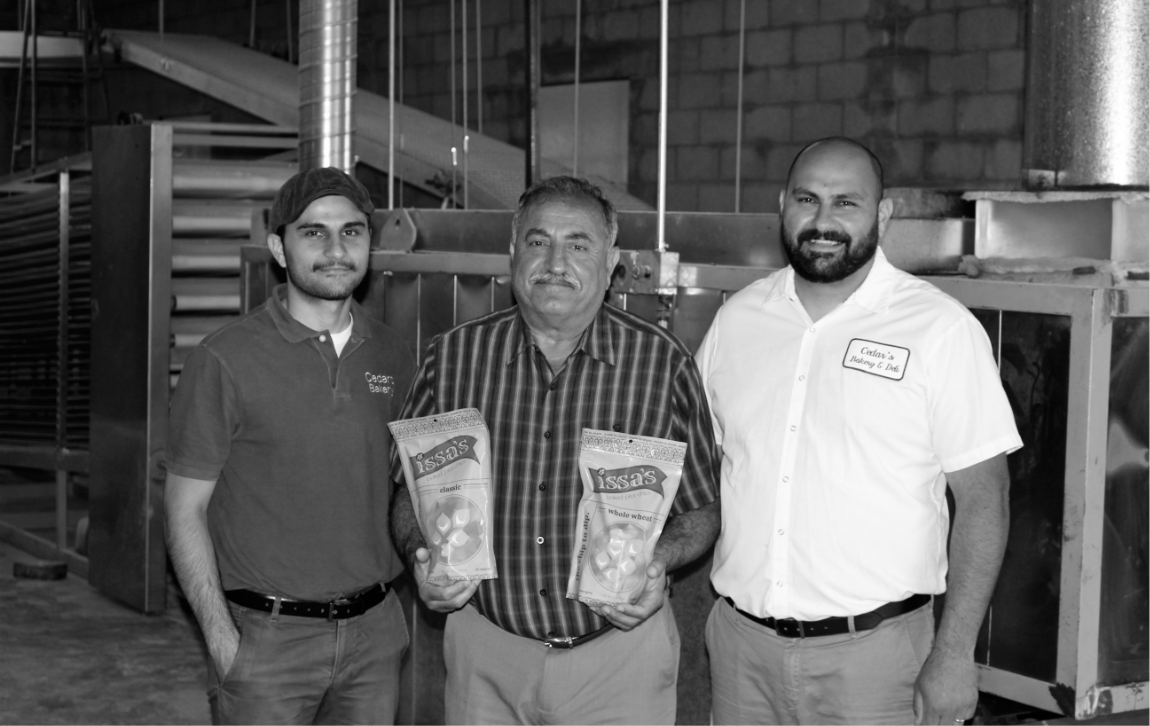 I met with two of the stakeholders via Zoom. I listened to Lisa Nuessle and Andrew Issa tell the history of Issa's original store, Cedars Bakery and how the flame baked pita chip was born.
"Pita chips have basically taken over the bread business we just, we do probably  80% pita chips now".
 -Andrew Issa
STAKEHOLDER INTERVIEW TAKEAWAYS
We want
the we
bsite to 
reflect our personality.
We want the company to retain the communal aspect of the Lebanese culture.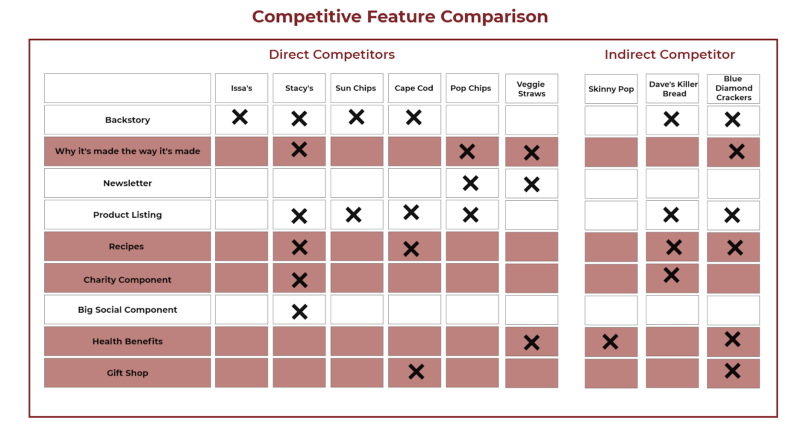 Researching the competition, I compared 
five direct competitors
and 
three indirect.
I found the commonalities and what was missing in the market.
MARKET POSITIONING CHART-- Blue Ocean
After evaluating the competition, I discovered the feature gaps and identified my 
blue ocean
.
To set our brand apart from its competitors, I believed we could feature Issa's 
authenticity and Lebanese heritage
 and offer recipes to pair with the chips.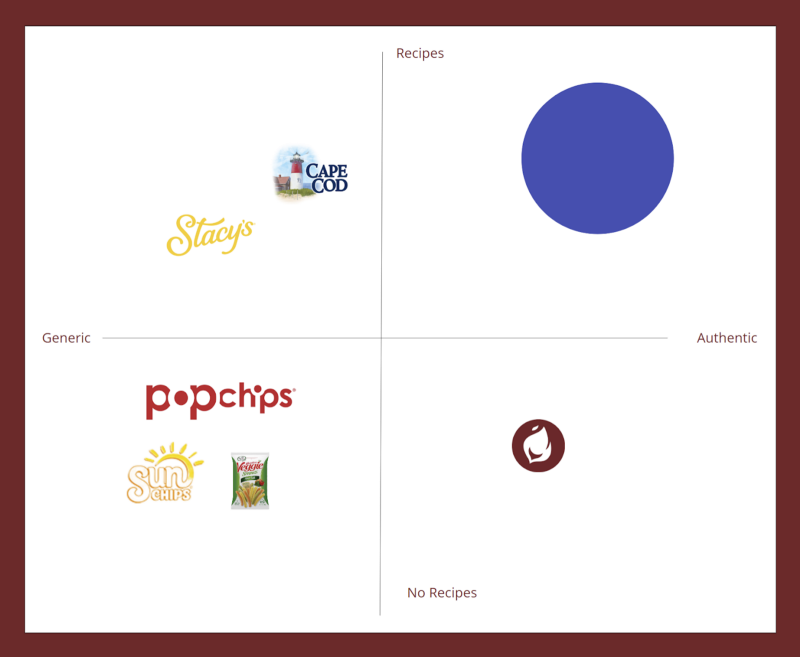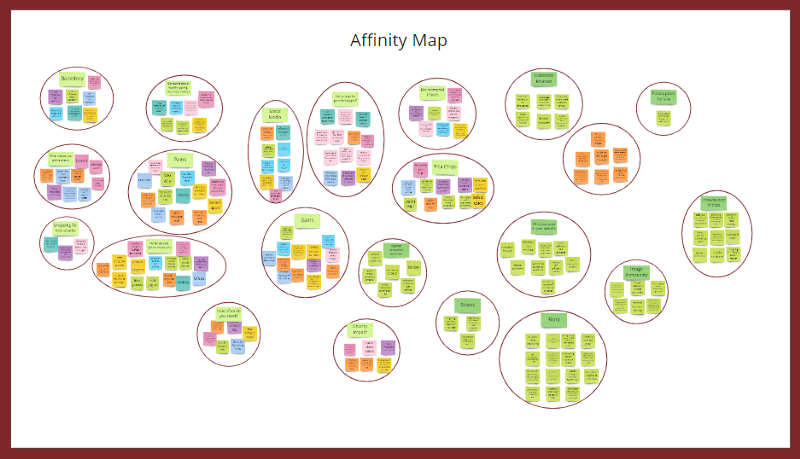 Compiling data from 
eight interviews
, I organized it into an 
affinity map
 noting trends, pains, gains, and user habits when it comes to snacking. I was so moved by the origins of Issa's Pita Chips, I assumed this would be important to consumers as well. I quickly found out that as interesting as a story might be, it is likely not a great motivator to purchase snacks.
Processing the user data, I was able to put a face to my user type. 
Health-Conscious Hillary
 captured the user's mental model and help me focus my work on the user.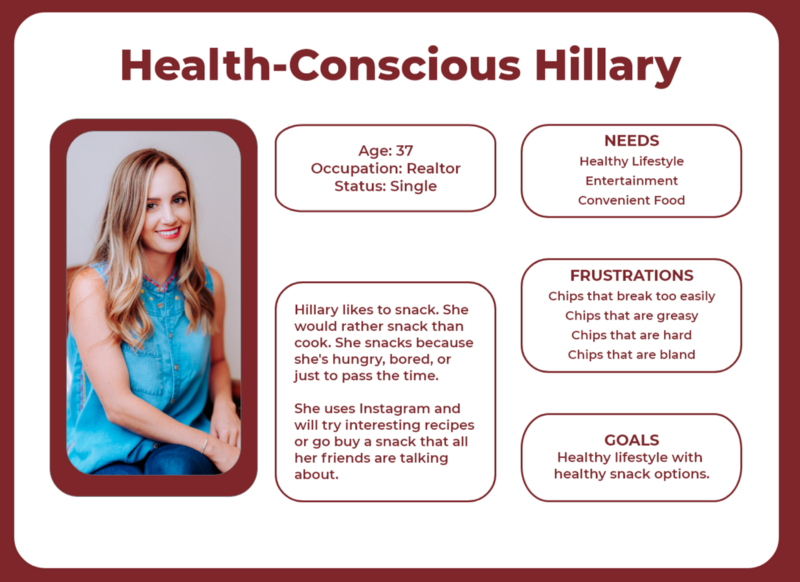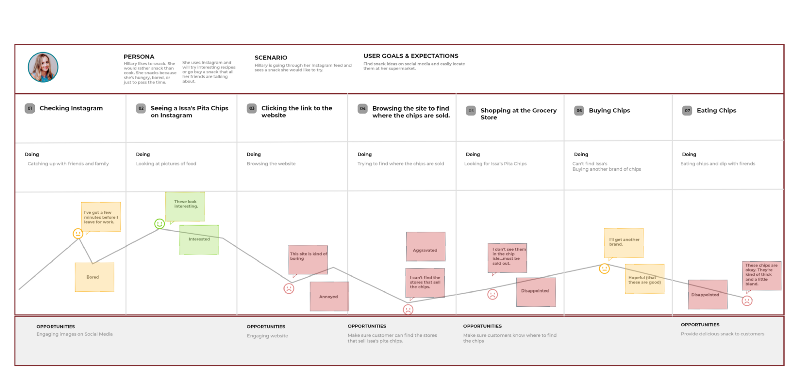 Focusing on my 
persona
, I was able to sense what the user would experience when navigating the current website.
The 
user journey
 for Hillary takes her from seeing Issa's Pita Chips on Instagram, going on the website, finding where they can buy them, going to the store, and giving up when they are unable to locate the chips.
The opportunities I found are:
Make sure customers can 
find the stores
 that sell Issa's pita chips.
Making sure customers know where to 
find the chips
, once they're in the store.
Providing a 
delicious alternative
 to other chips in the store.
Taking a good look at the user's journey, I was 
ready to define the problems.
Three Problem Statements and How Might We's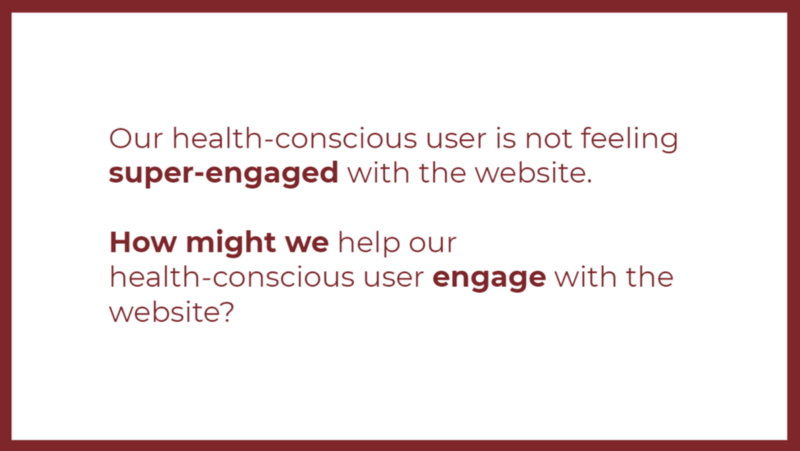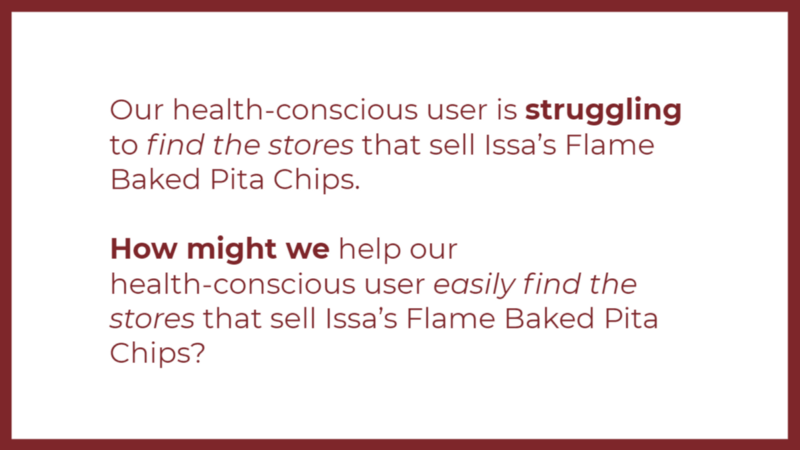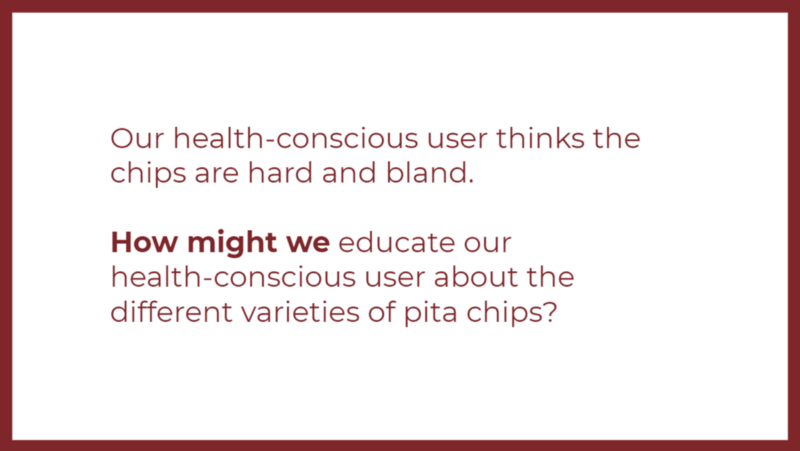 When our health-conscious user is struggling to find the stores that sell Issa's Flame Baked Pita Chips, is not feeling super-engaged with the website, and thinks pita chips are hard and bland, 
we can create…
A
branded website
that will provide customers the
opportunity to learn
about our story, our products, and
where to find us
. The website will
increase brand visibility
and consumer engagement via recipes and social media contests.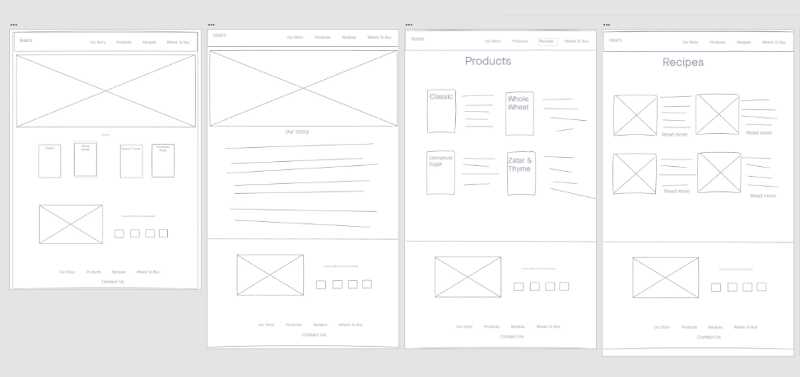 Tested 
five users
 on the
Low-Fi prototype
, most found it easy to use. So, didn't pivot too much on the
Mid-Fi's
. Added more details to enable a quicker move to
 Hi-Fi.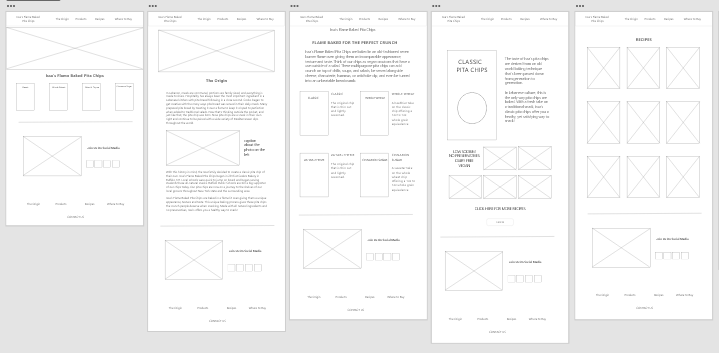 Hi-Fi Prototypes are the
final deliverable
for the client. Issa's owners loved the look of the
updated website
!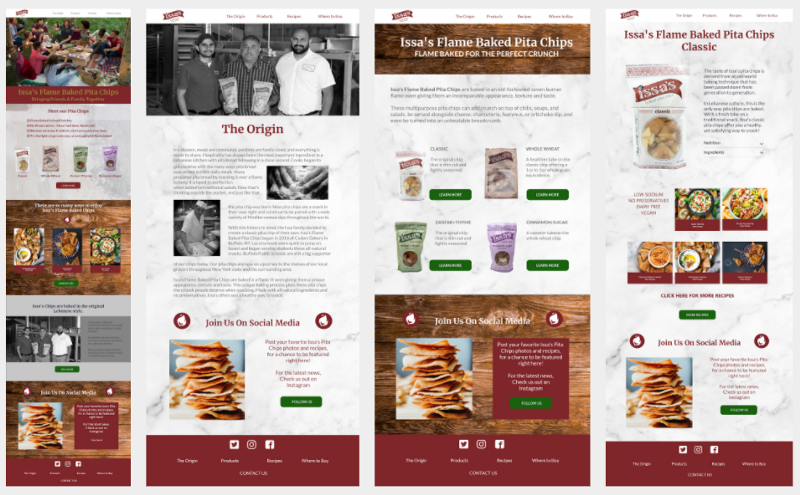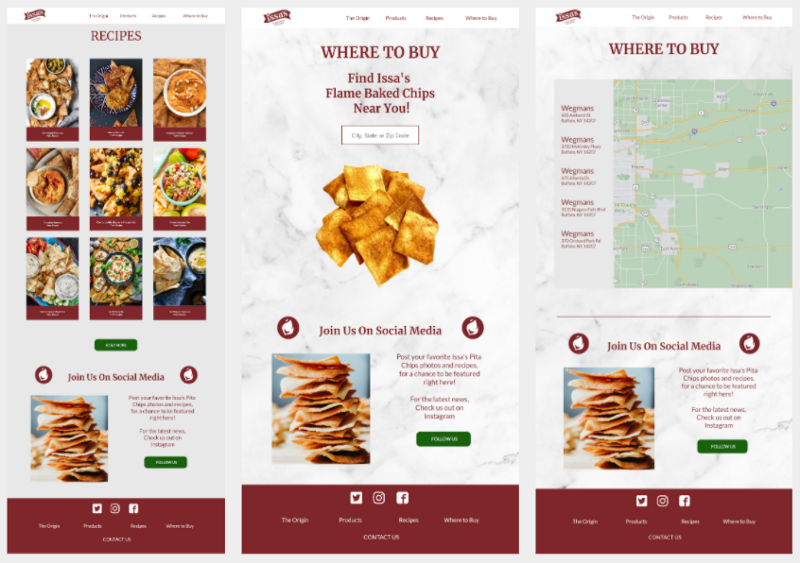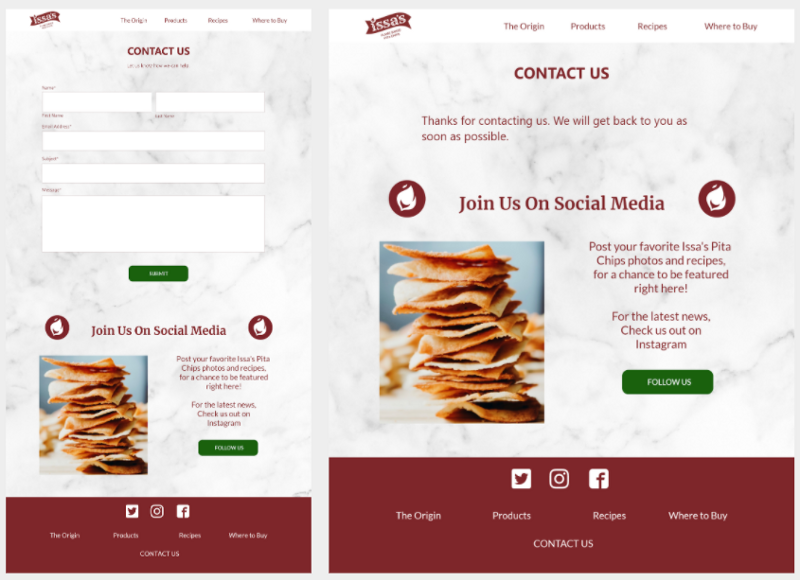 Increase In Pita Chips Sales
Increase In Web Traffic
Low Bounce Rate
Time-Box yourself to work efficiently
Don't fall in love with your first design
Conventional naming in prototype 
design makes for a smoother handoff 
to web developers
Web Traffic Remains The Same
High Bounce Rate
No Increase In Sales
Test High-Fi Prototype
Follow-Up with Stakeholders
Professional photos for the site
Thank you for taking the time to read my case study. Feedback is always appreciated.